Get your FilmDev stickers
I've made some FilmDev stickers and can post them worldwide
---
They look like this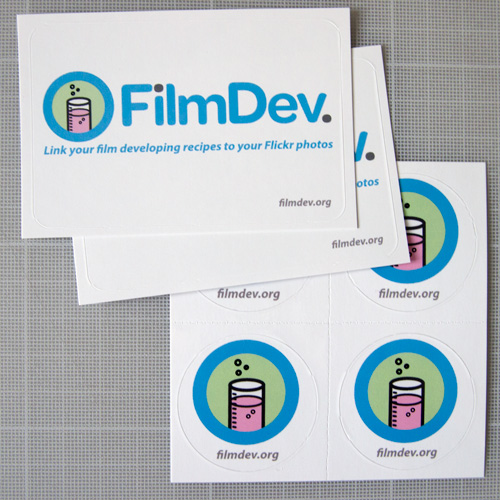 Costs (including delivery)
This includes 2 large stickers and 4 round stickers.
Let me know on your order if you want a different configuration.
Sizes and other info
The large stickers are 84mm x 55mm or 3.30" x 2.17".
Round stickers are 38mm or 1.5" diameter.
They're printed by Moo so if you've used them before you'll know what to expect (see their Stickers page for more info).
Let me know
where you stick them. :-)